You may be wondering, "What causes calcium white scales and deposits to form on my pool tiles?"
Well, chances are you did not know that some active precautions have to be taken to prevent them from forming.
Calcium carbonate typically forms where the water line is in the pool. As the evaporation increases during the summer with warm heat, the scale itself tends to become a white color. But more than 9 times out of 10 it is mixed with dirt algae to make it look darker.
The most common cause for this is when the ppm of your water is over 400 and gets triggered by alkalinity. With a high pH in high temperatures, this is the result.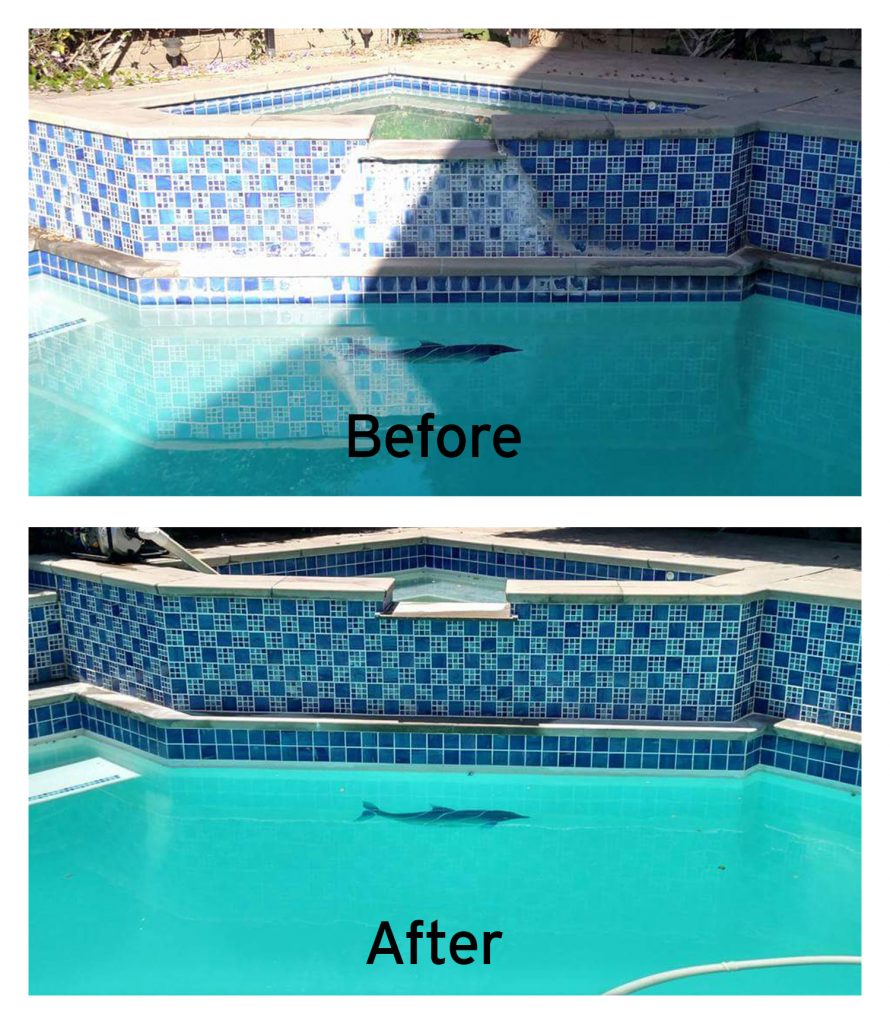 What to Do About these White Deposits on Your Pool Waterline
One common thing that almost every pool owner does is use calcium hydrochloric shock. Putting this into your pool does nothing but add calcium. Using a non-chlorine oxidizer will help you solve that one simple problem. You can also try to lower your pH and alkalinity to make it harder for calcium pieces to form.
Calcium Scale Removal
The typical way is that the heavy deposits of calcium scale are first scraped off. Then pour small amounts of any type of acid shock that you use such as acid magic or muriatic acid. You then one to quickly rinse it off and repeat it as needed. But this can be varied depending on how long it's been. If you can't remove it within the first few times, then that when I would recommend reaching out to our professionals and letting us handle the job! We will give you your old pool back without breaking your wallet, it's what we love to do!
Why Choose our Professional Calcium Removal Service?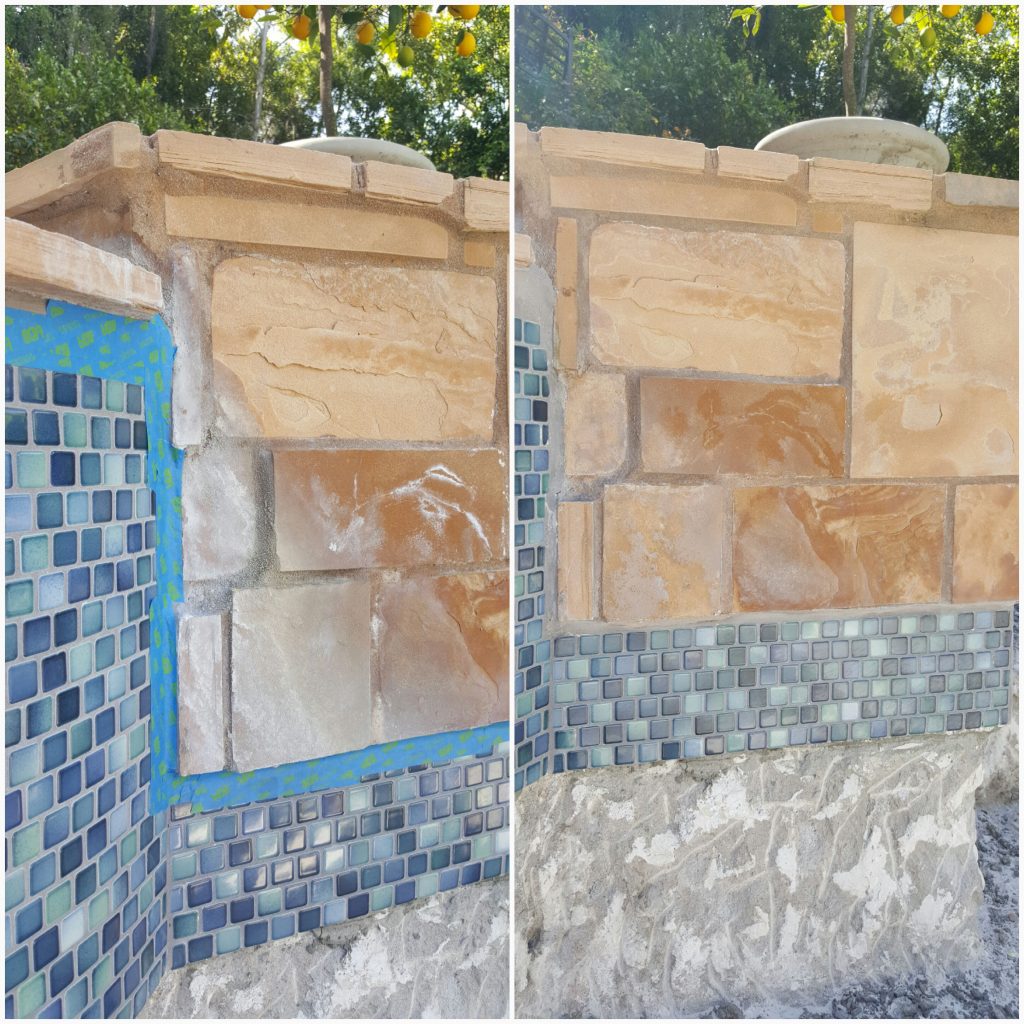 If you love to use your pool but hate the way it looks, look no further. Here at Specialty Aquatic Tile Cleaning, we can take care of just about any problem you have!
Tile Repair/ Replacement
If you have tiles that are beat up, cracked and even chipped we can take care of that no problem. Depending on the tile that you currently have the price will range. Even if you have discolored tiles we can take care of that so please feel free to give us a call today for a free estimate so we can have your pool looking right in no time!
Power washing
Sometimes it's not the pool you can't stand to look at. sometimes owners can't stand the way their back deck area looks. Many people wish it would look 10 years younger! With a power washer that's achievable. Many people don't want to go and buy one but here at Specialty Aquatic and Tile Cleaning we have you covered. We can even power was your pool tiles too!
Pool Rehab Special
If you haven't used your pool in a while because you gave us on it and it has become discolored, don't worry we can bring your pool back to life. With this special we will completely drain your pool, Acid wash to clean the plaster, and will remove all the calcium from the tile. Now, just like anything else depending on the size of the pool, the price will range. Give your pool the look it deserves! Or if you just have any questions regarding your pool, just one of our pool experts!
Contact Us
Here at specialty aquatic tile cleaning, we offer a range of services. If you have any questions regarding your pool or would like to contact us at 626-275-8959. Our goal is to provide our customers with nothing but great quality and a great experience. We strive to leave your pool area at the end of the day in better condition than it was when we arrived. Serving all of Covina, CA and close neighboring cities.