What is White deposit?
The white deposit is a deposit of limestone that can agglomerate on the walls and the bottom of your pool.
What is limestone?
It is the result of a combination of calcium carbonate and magnesium carbonate which consequently forms a high TH (hardness of water).
The hardness of the water depends on your geographical region. It is the result of minerals in the soil that are dissolved during the passage of water.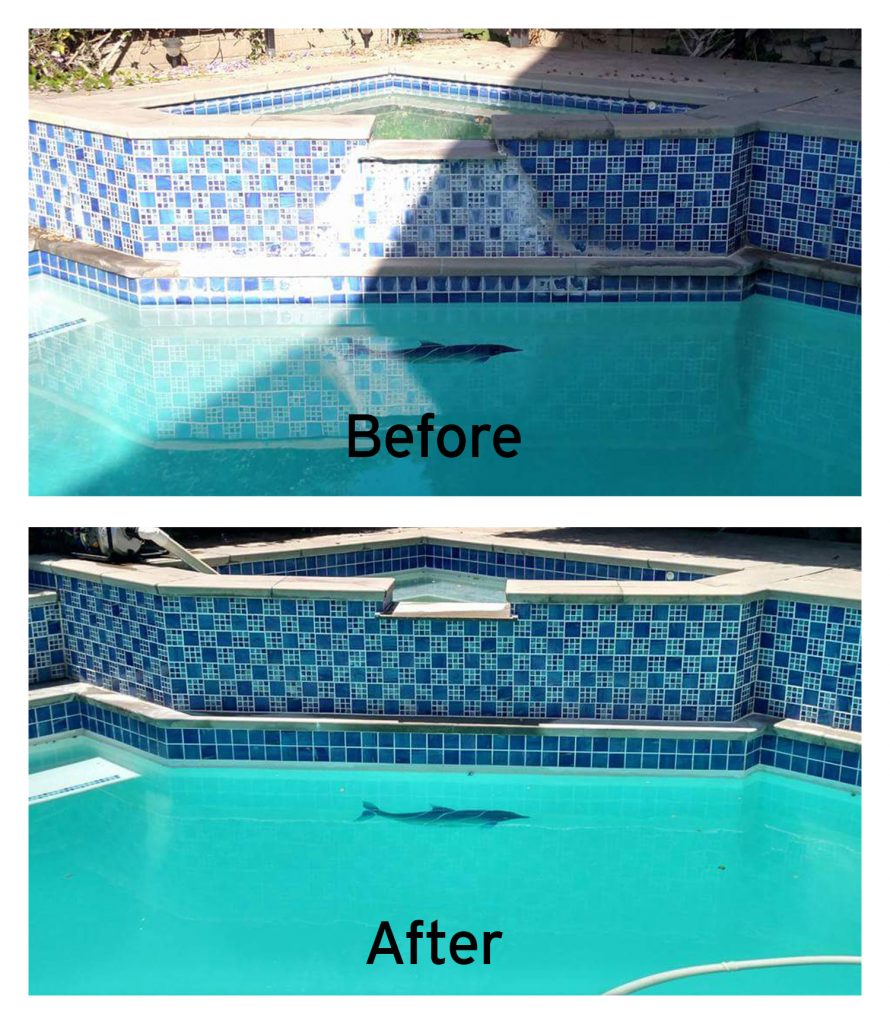 What problems are caused by limestone?
In addition to the aesthetics of your pool limestone can affect the filtration. The agglomeration of limestone promotes the encrustation of impurities and the development of algae. In addition, too much limestone can block the filtration system.
How to measure TH?
The unit of measure of TH is the French degree (° F). It can also be measured in ppm.
1 ° F = 10 ppm = 1g / l
The ideal level of TH is between 100 and 250 ppm (10 – 25 ° F). Too low you risk making the water corrosive but a TH too high favors the production of white deposit.
It is very difficult to reduce the TH of the water. However, it is possible to increase it using calcium chloride.
How to regulate the TH of your pool to avoid white deposit?
With hard water (above 250 ppm): Firstly, a high temperature of your water favors the formation of the deposit. Adjusting the temperature of your pool helps limit limescale deposits. Second, regulate the pH of your pool between 7.2 and 7.4. Finally, if you can, add a sequestering product to slow the limestone deposit.
With freshwater (less than 100 ppm): Use a product to increase the TH to 150 ppm and adjust the pH of your pool.
Learn more: