Your pool is the heart of your outdoor oasis, and keeping it in top shape requires regular maintenance, including pool tile cleaning. Over time, pool tiles can accumulate stubborn stains, calcium deposits, and algae, diminishing the beauty of your pool and affecting its overall hygiene. Choosing the right pool tile cleaning service is essential to ensure your pool tiles remain sparkling and looking brand new. In this blog post, we'll explore the key factors to consider when selecting a pool tile cleaning company and how Calcium Killer stands out as a leading choice in California. Let's dive right in!
1. Experience and Expertise
When it comes to pool tile cleaning, experience and expertise matter. Look for a company that has years of experience in the industry and a team of skilled professionals who are well-versed in dealing with various types of pool tiles. An experienced pool tile cleaning service will have the know-how to tackle tough stains and deposits without causing any damage to your pool's surface.
2. Reputation and Reviews
Do your research and read reviews from previous customers to gauge the reputation of the pool tile cleaning service you're considering. A company with a strong reputation and positive reviews is more likely to deliver exceptional results and provide excellent customer service. Check online platforms, social media, and testimonials to get a sense of the company's track record.
3. Services Offered
Different pool tile cleaning companies may offer various services. Ensure the company you choose can cater to your specific needs. Whether you require calcium removal, algae treatment, or regular maintenance, select a company that can provide comprehensive pool tile cleaning services to keep your pool in pristine condition.
4. Eco-Friendly Cleaning Methods
Environmentally friendly practices are becoming increasingly important, even in the pool cleaning industry. Look for a pool tile cleaning service that utilizes eco-friendly cleaning methods and products. These practices not only protect the environment but also ensure the safety of your pool water and surrounding areas.
5. Customer Service
Outstanding customer service is a crucial factor in choosing a pool tile cleaning company. A company that values its customers and communicates effectively is more likely to meet your expectations and address any concerns promptly.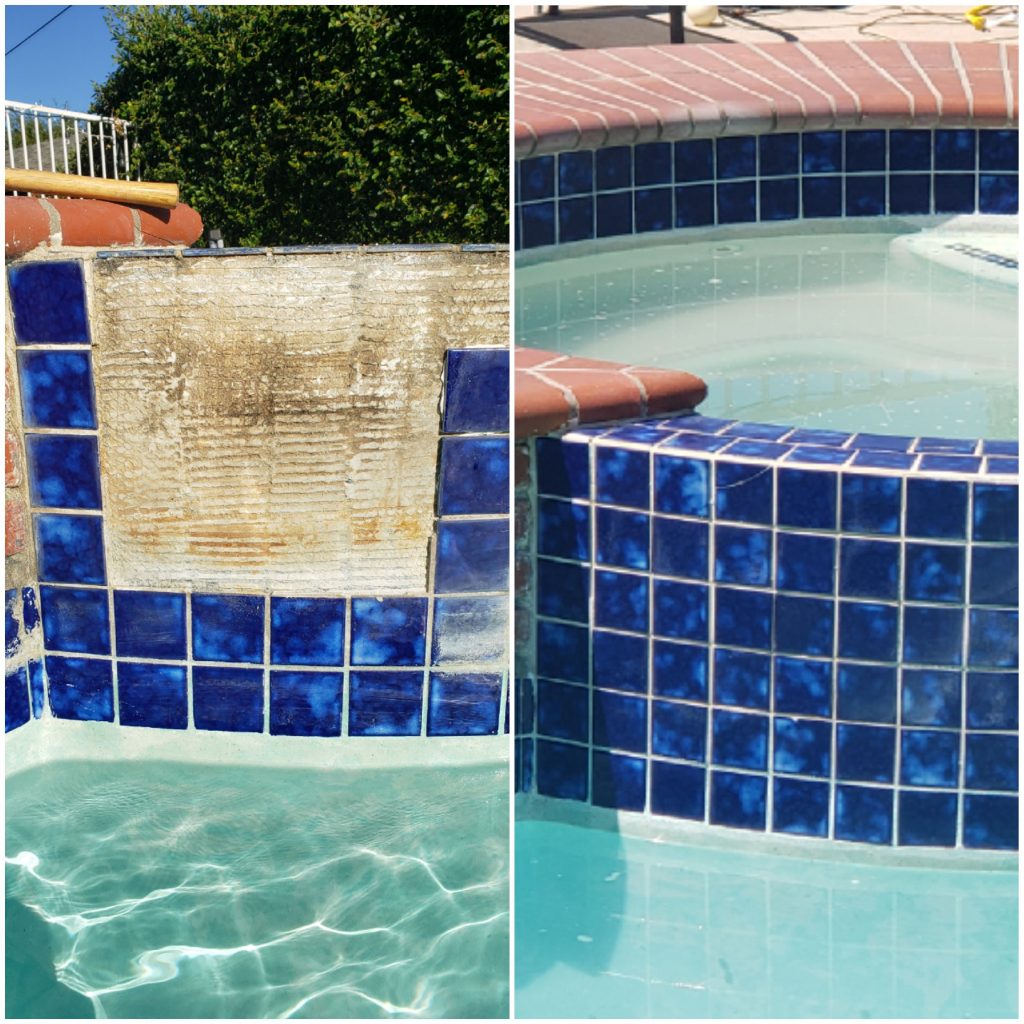 Why Choose Calcium Killer: The Leading Pool Tile Cleaning Company in California
When it comes to pool tile cleaning, Calcium Killer is a name you can trust. As a leading pool cleaning service in California, Calcium Killer has a proven track record of excellence and customer satisfaction. Here's why they stand out as the top choice for pool tile cleaning in California:
Skilled Professionals: Calcium Killer's team comprises skilled and experienced pool cleaning experts who are trained in the most effective and efficient pool tile cleaning techniques.
Advanced Equipment: Calcium Killer utilizes state-of-the-art equipment and eco-friendly cleaning products to deliver exceptional results without causing harm to the environment.
Comprehensive Services: From calcium removal to algae treatment, Calcium Killer offers a wide range of pool tile cleaning services to meet your unique needs.
Customer-Focused: Customer satisfaction is at the core of Calcium Killer's values. They prioritize communication and work closely with customers to ensure their expectations are met and exceeded.
Ready to give your pool tiles the care they deserve? Trust the expertise of Calcium Killer to provide professional pool tile cleaning services that will leave your pool tiles sparkling and looking brand new. Visit Calcium Killer today to discover how they can enhance the beauty of your pool tiles and keep your pool looking its absolute best.