When the hot weather rolls in, swimming pool owners smile the widest. Especially when theirs is clean and healthy.
But maintaining a pool isn't easy. It is so much work to keep the water healthy and pool tiles clean. But is it, really?
In this article we'll show you simpler way to keep your pool healthy without resorting to the crazy strategies that over complicate the activity.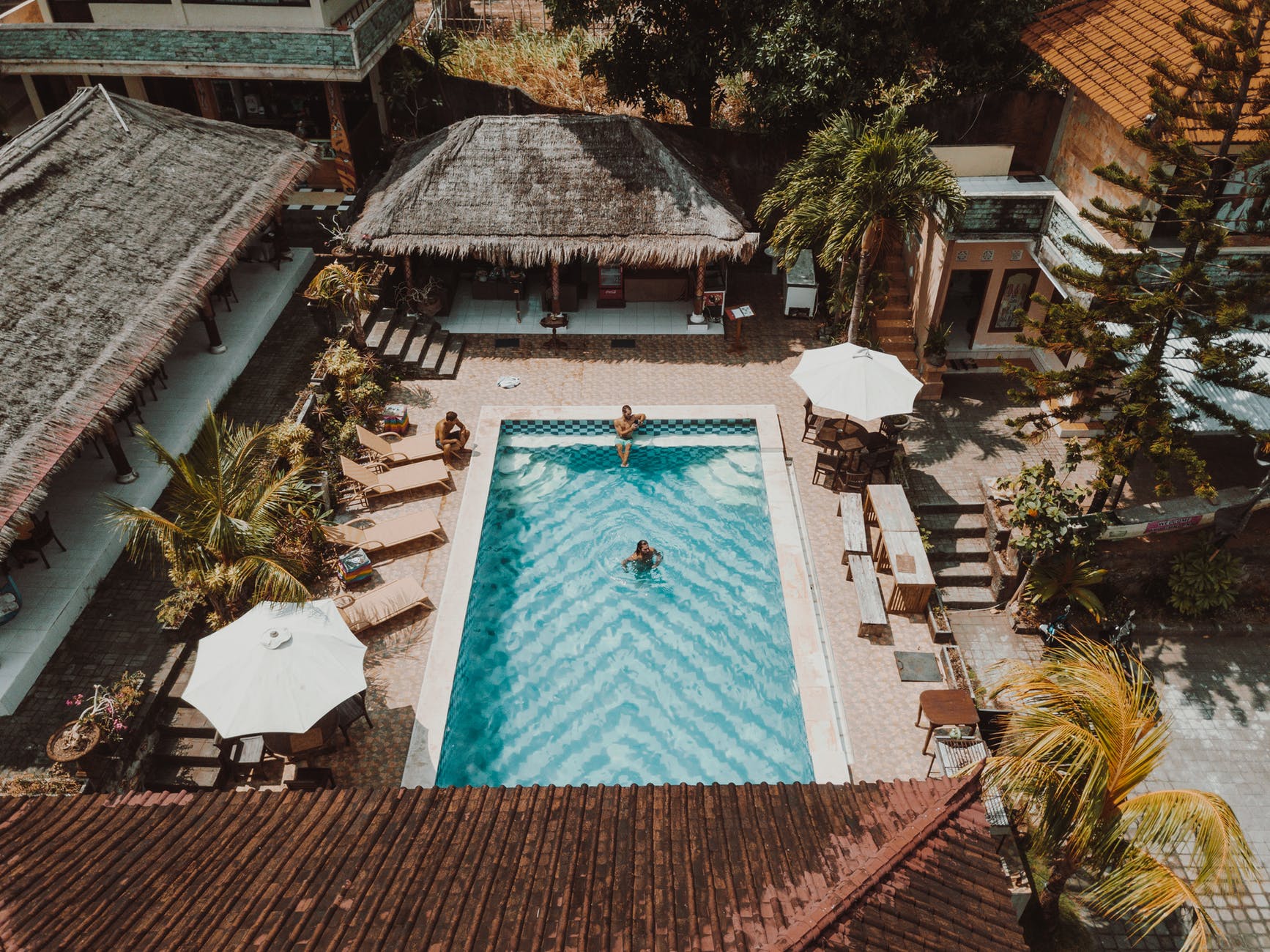 How to Maintain Your Pool Easily
Through regular maintenance of your pool, you can prolong its life and the life of its equipment.
And when we talk about maintenance, it is mostly the simple routine cleaning and maintenance done regularly that means the most for the swimming pool's health.
It is advisable to clean the waterline of all impurities at least once a week. A tedious job, and sometimes long depending on the size of the pool, but effective in ensuring the cleanliness of the pool. To do this, you can use a specific product, an anti-lime product or a degreaser, and rub with a sponge.
It is recommended to use a vacuum cleaning broom or a swimming pool robot to clean the bottom of the pool, at least once a week.
You must regularly empty the baskets of the skimmers, otherwise known as surface skimmers, to avoid their clogging and clogging of the walls.
As a general rule, it is advisable to monitor the water level. The surface of the water should be two-thirds of the skimmer. Underneath, there is a risk of air intake and damage to the pump. Above, the cleaning of the water turns out to be imperfect.
How to Keep Your Pool Water Clean and Healthy
Cleaning your pool also means maintaining the water. It must be clear, balanced, disinfected, and disinfectant.
You can very simply clean the surface of the water using a dip net to remove large debris. To be repeated at least once a week.
The quality of the water also depends on the use of chlorinated or anti-algae products. To do this, you have six options: chlorine, bromine, active oxygen, PHMB, ultraviolet, and salt electrolysis.
It is advisable to regularly analyze the pool water, and more precisely the level of pH and disinfectant present in the water. Then you must correct the water accordingly, either by adding a cleaning product or by reducing its quantity.
Note: a pH below 7 can be harmful to the skin.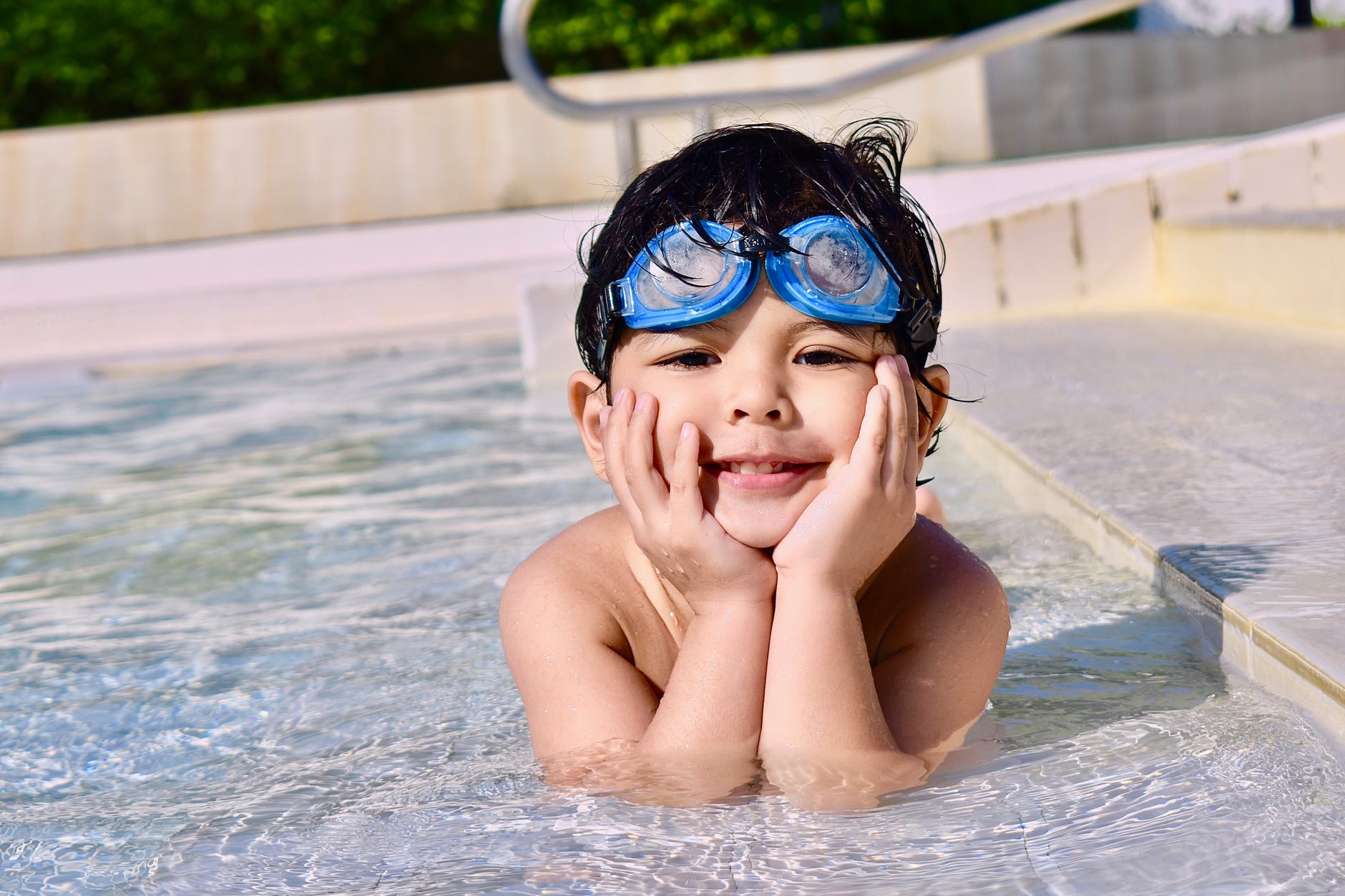 Why You Should Always Clean Your Pool
It is imperative to clean your swimming pool for several reasons:
Benefit from clear water and preserve its quality from any external pollution;
Guard against any premature wear of coatings such as liner, concrete, or tiles;
Maintain water that is always clean, healthy, and suitable for swimming.
Cleaning your pool after winter is also essential. Above ground pool, in-ground pool, wood, or plastic, all need cleaning.
A swimming pool enclosure, a winter cover, or a pool cover limits the cleaning of the pool, however, the pool and the liner are not immune to the appearance of a water line and suicidal insects!
Protecting your swimming pool from the elements is one thing, believing that this eliminates the need for cleaning with a high-pressure washer is a little too optimistic!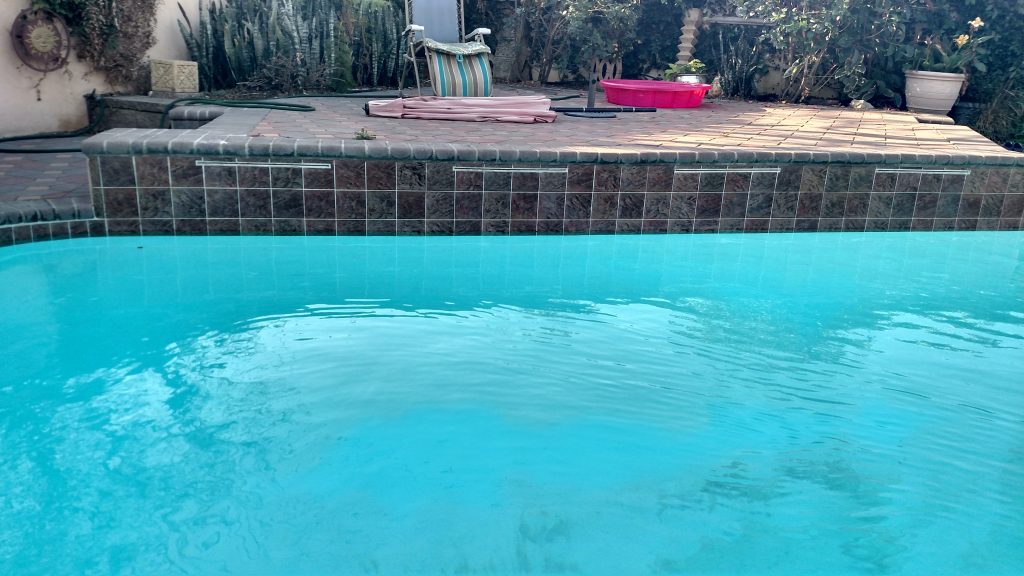 Pool maintenance must be regular to be effective. If you are not there or do not have the energy necessary to maintain your pool, contact a pool specialist near you. Most of them provide maintenance contracts.
And when your pool tiles and wall get overgrown with lime deposits and calcium deposits, call the Calcium Killers to help you get rid of those ugly white deposits on your pool tiles.